The Latest
Eyeliner & Eyeshadow 101: Meet our new Eye-Cons 
Winged, smudged or smoked, we're not quite sure what it is about drawing a line and adding a wash of colour across our eyes that instantly makes us feel better.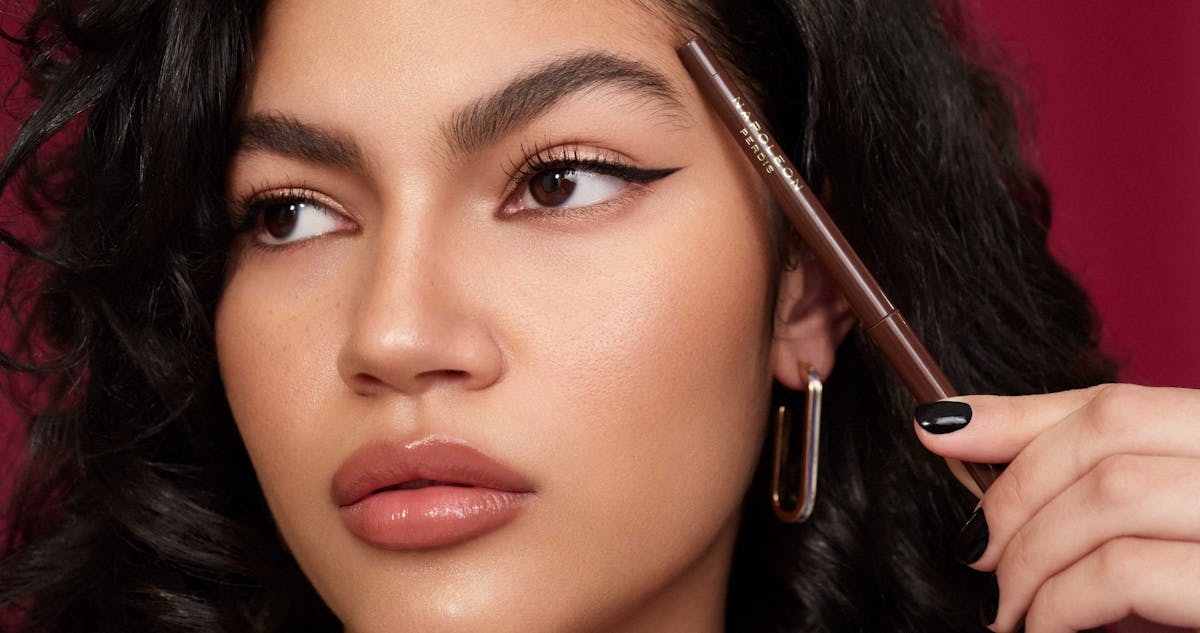 Perhaps it's the transformative ability both eyeliner and eyeshadow hold to brighten, elongate, dramatise and define eyes of all shapes, colours and sizes. Or maybe we just like pretty things? Probs. 
We've just dropped 3 new eye-cons tore-energise your everyday eye wardrobe. From modern metallic and matte textures to sultry shimmer, cultivate exuberant colour and definition for eyes that speak louder than words. The best part? You don't have to be a makeup expert to get it right. 
SKETCH POT GEL EYELINER 
If you're looking for a budge and smudge proof gel eyeliner that lasts from AM to PM (without having to worry about your top and bottom lids looking like they made out) - this is it. Whether you're a lover of sharp lines or a smoked out look - Sketch Pot Gel Eyeliner will be an essential in your makeup drawer for special occasions and even your daily glam. Waterproof, vivid and oh-so-creamy, what more can you ask for in a gel liner? Available in 4 shades including timeless black, non-traditional brown and metallic bronze and rose, the silky-smooth formula glides on effortlessly to create a bold winged liner or smoked out long wearing eyeshadow.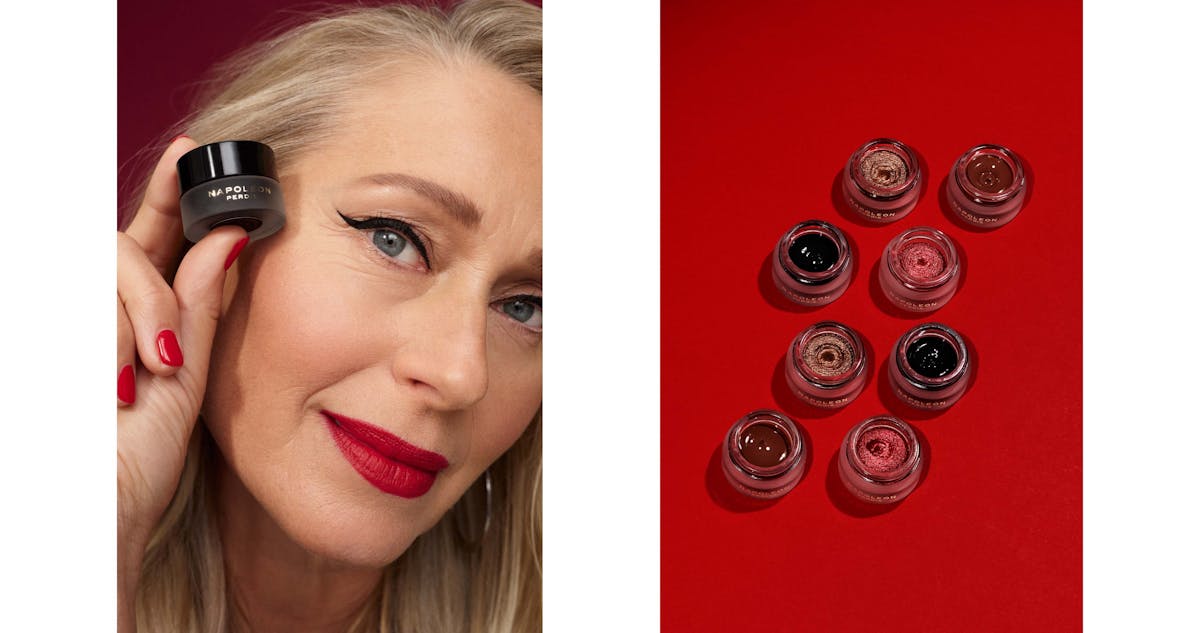 PRO TIP: Still mastering how to use gel eyeliner? Line from the outer corner to the inner corner with an eyeliner brush for complete control over the thickness and shape. 
PLAY-PEN EYELINER 
You know that feeling when you're in a rush to get out the door, but your eyeliner needs sharpening, and you end up scratching the crap out of your eyeball? Wink goodbye to the painful tug of a blunt pencil with this super soft retractable liner, featuring in-built sharpener. Smooth application and smudge-proof wear - Play-Pen Eyeliner makes for the perfect touch of drama in any look. Rich in pigment for bold definition in a single swipe, line to define or scribble to smoke. Available in 7 gorgeous shades for seamless dimension that makes the eyes pop -it's time to break up with your current eyeliner and give this defining hero a playful go. 
PRO TIP: Use shades, Nudie Run or Pinky Promise on your waterline for an instant eyes-wide-open effect. 
LUXE LIDS EYE STIX  
Eyeshadow – you either do it or you don't. Between product fall out and the need to blend, we get why it easily can fall into the too hard basket. That's until you meet Luxe Lids Eye Stix, our 10 second waterproof eyeshadow stick boasting zero fall out for eyeshadow made easy. And when we say easy, we mean e-a-s-y! So, how do you apply a cream eyeshadow stick? The creamy, velvet-smooth formula is easy to blend (we know we've said easy like 5 times already, but it really is SO easy), long-wearing and can be applied straight to your lid and blended out using your fingertip – no brush required! Artist approved and beginner friendly, take your pick from matte or shimmer for captivating colour.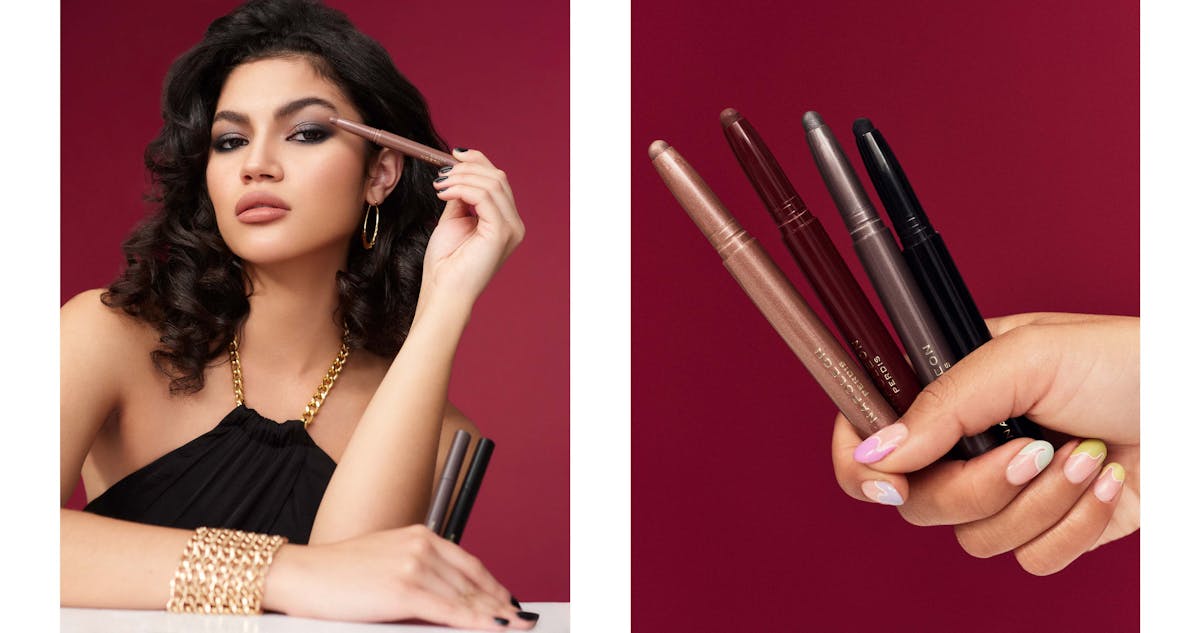 PRO TIP: For a stronger payoff, apply a second layer for colour that packs a punch.  
Draw the line and discover our new collection of eye essentials. 
Shop Beauty Talk
You May Also Like