Beauty Fix
Must-haves for glowing skin
There's something about a glowing, tan complexion that makes us feel a whole lot better about ourselves. We're not saying Snow White and The White Witch of Narnia aren't a vibe, but returning to the office after a tropical holiday just hits different; the compliments just don't seem to roll in as hard and fast after a weekend spent laying in front of the heater.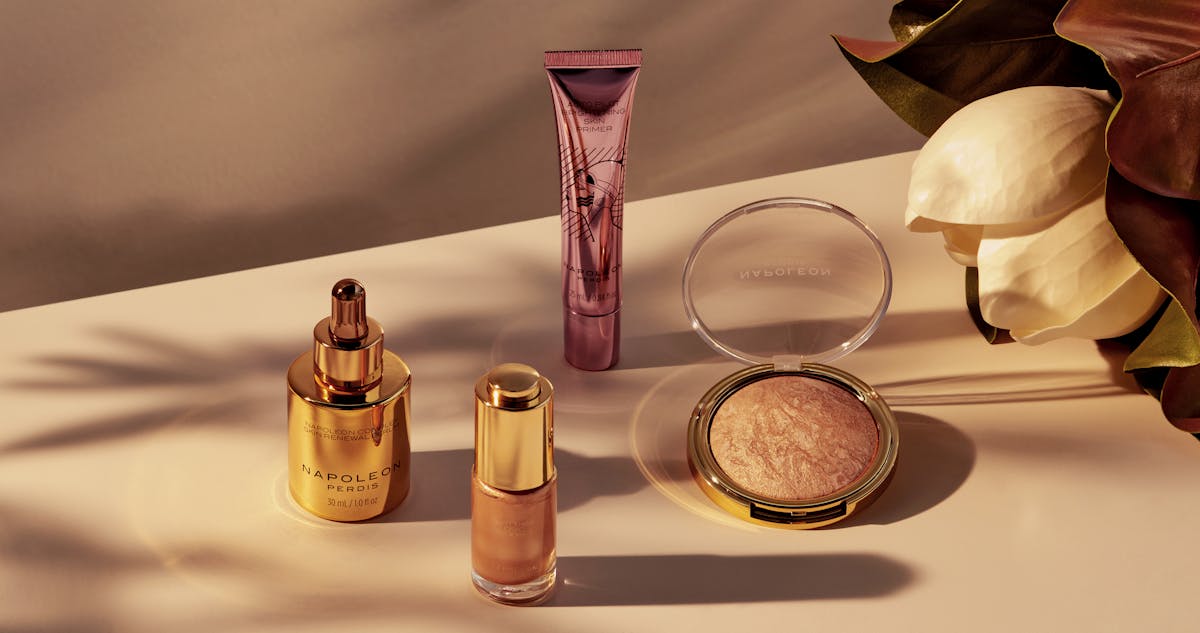 We're now more educated than ever before about the damaging and premature ageing effects of tanning and prolonged sun exposure, so tanning is off the cards - but that doesn't mean you have to roam the streets looking like the colour and texture of a marshmallow.    
Read on for our top product to create your glowiest makeup look. We're not just talking about foundation and highlighter, your glow prep begins with healthy, radiant skin.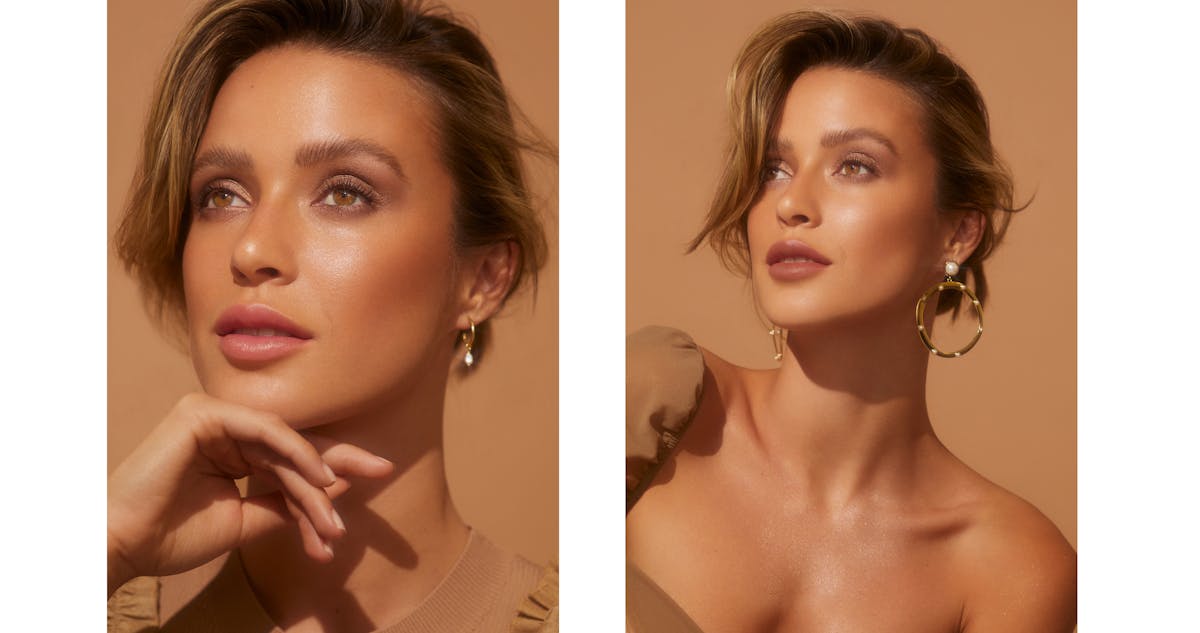 Thirsty Skin 
Nothing says youthful, fresh, soft-focused and supple skin like hardworking skincare. Your glow-to glow prep should look a little something like this:  
Cleanser  - Prepare your skin to be product ready with a fresh, cleansed canvas.  
Serum - Help weather dehydration, skin stress and premature ageing and repair and protect your skin day and night.  
Hydration  - Lock in moisture and reveal hydrated, plumped skin for a youthful complexion.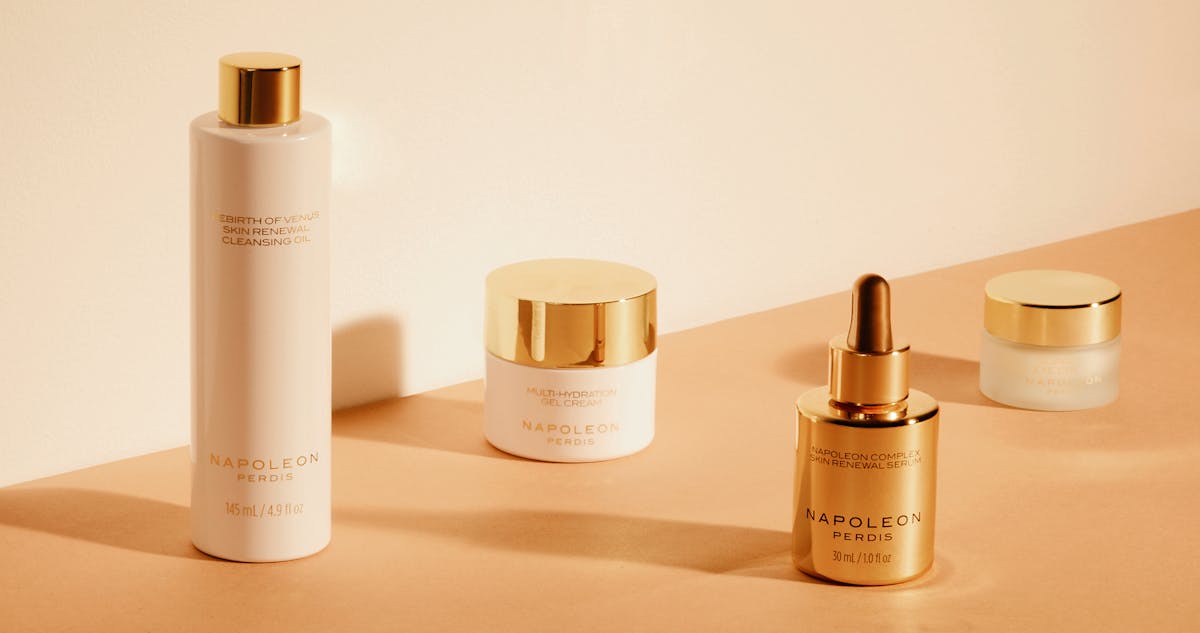 Glow-giving Primer  - Inject a little extra glow and ensure your glow up lasts the distance with our glow-giving primers.  
Eye Cream   - Protect the vulnerable and delicate skin around the eye and cheekbones – hydration before highlight!            
Feeling extra boujee? Indulge in a radiance-boosting mask for the perfect pre-makeup prep.  
Foundation Fix 
Even beauty beginners know an overly mattified face can be ageing and strip the natural glow right out of your face. We get it - attempting glowing skin can be daunting at first – one dewy product too many and you can go from glowing goddess to grease monkey. Add your skin type to the mix, whether combination or oily, and you may as well need a chemist degree to get the balance right.  
 Thankfully our range of glow-helping foundations are here to do all the hard work for you.  
BBB Cream  - Ultra-light and creamy, this sheer coverage base features in-built HD properties to reflect light and correct the appearance of uneven skin tone. 
Off Duty Tinted Moisturizer  - Providing a sheer wash of colour, this triple-duty primer hydrates your skin as your wear thanks to encapsulated Glacier Water.   
Warm It Up 
Bronzed is as good as a holiday. Some of you may be scared of bronzer thanks to Snooki and the cast of her Jersey Shore cast mates, but when it comes to adding warmth to the skin, there's no easier way to do it than with bronzer. The trick? Apply a light dusting over the high points of your face where the sun would normally hit; the forehead, cheekbones and tip of the nose. Whether you prefer a matte or shimmer-based bronzer, powder or crème, fudging sun-kissed radiance never looked so good. has never been so easy.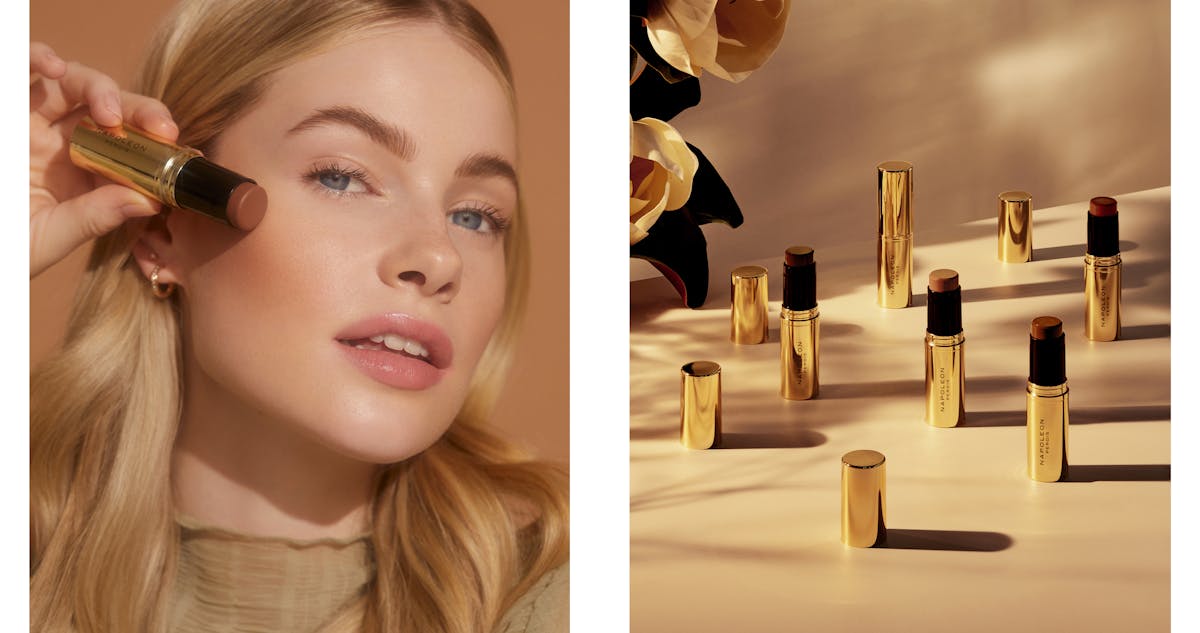 Make it Glow 
Unless you've been living under a rock for the past couple of years, you'd know all about the holy grail that is highlighter and luminizer. Designed to create the illusion of bright x height, highlighter and luminizer. give you an instant lit-from-within glow. Apply to the areas you'd like to accentuate, traditionally your cheekbones, brow bone, bridge of the nose and Cupid's Bow. Another foolproof way of adding extra glow and radiance to your skin is to mix a little of our Light Thief Liquid Highlight with iconic Loose Eye Dust in either shades Star Light or Honey Child with your moisturiser or foundation. Boom! instant, glow.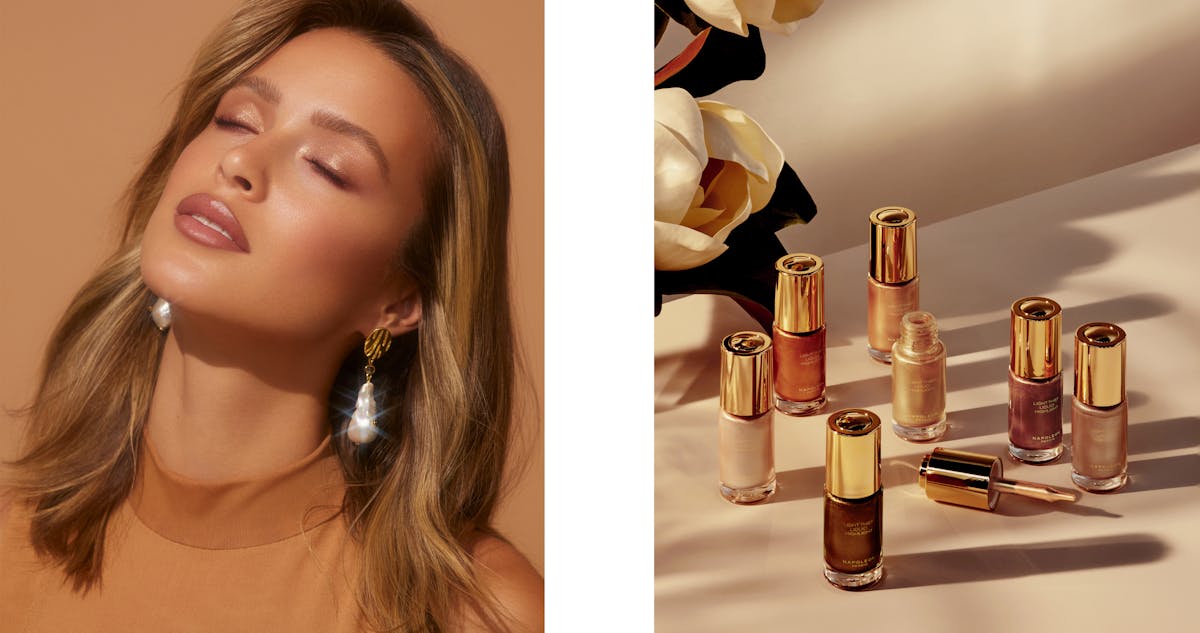 Ready, set, glow 
For the final finishing touch or when you simply want to glow and go, spritz a radiance-boosting setting spray over the top of your makeup to set and add extra shimmer and shine.   
So now that you know how to get glowing radiant skin, it's time to get your glow on. And don't blame us if people start asking you when you're due. Kidding – not really.  
Shop Beauty Talk
You May Also Like