The Scoop
The Scoop, Napoleon Perdis debuts on TikTok
Napoleon Perdis Cosmetics debuts on TikTok with a reach of over 28 million. As part of a global distribution expansion plan, Napoleon Perdis Cosmetics has made some big moves this year.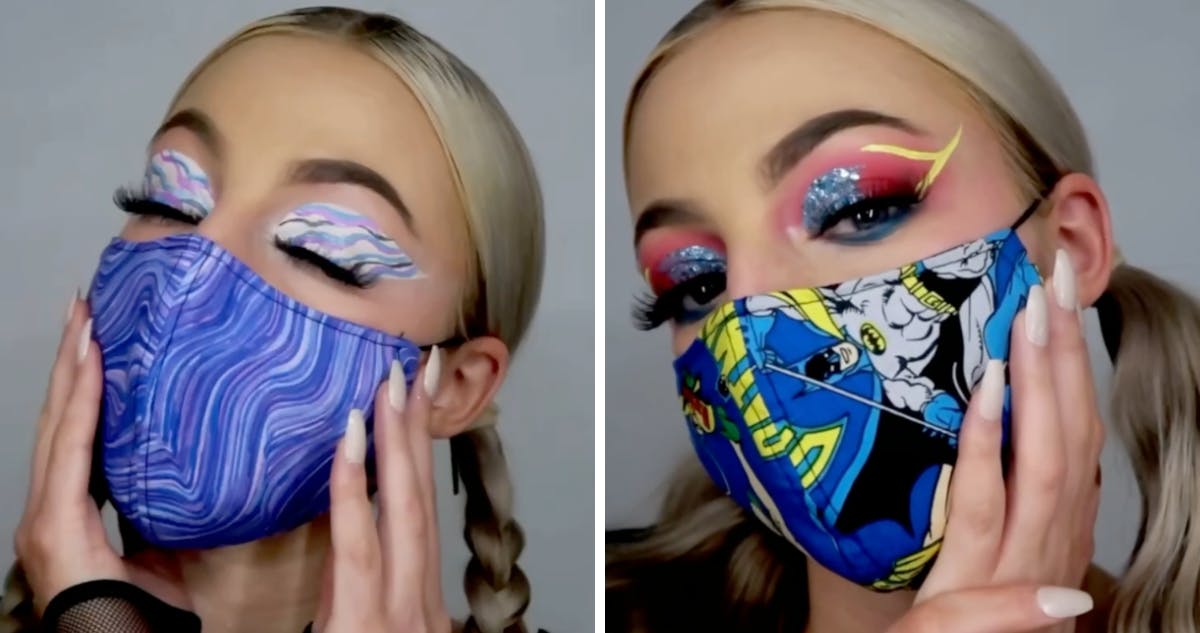 The brand has forged partnerships with leading retailers domestically and internationally, with the goal of making the brand and makeup education more accessible to beauty consumers.  
Napoleon Perdis welcomes its debut to the world of TikTok in September 2021. Henry Lee CEO Napoleon Perdis shares "TikTok is the fastest growing platform with over 3 billion downloads*, it clearly appeals to a cross section of consumers, and importantly, reaches a new audience." 
Napoleon Perdis partnered with Digital and Social Media creative innovators, Born Bred Creative to bring a splash of colour to Australian lockdown days. The #NPMascarade campaign ideated from the 'new norm' and changes we're experiencing in how we live our lives in lockdown. 
"Born Bred Creative is truly thrilled to be partnering with such an iconic brand to produce something so innovative for Napoleon Perdis on a channel of which they haven't dived into before. We believe we've built an amazing idea together that speaks to the identity and quality of the brand that will get the audience inspired and having fun." Edward Deal, Head of Strategic Partnerships at Born Bred Creative. The Napoleon Perdis Mascarade campaign is looking to create a viral movement across TikTok & Instagram by giving users a chance to get involved with their own mask looks as we move into the modern world.  
The role of a daily makeup routine has changed its course. However, just because we're locked down and masks are our newest accessory, this doesn't mean we need to abandon something that brings us joy and allows us to express ourselves. "Our stores might be closed, due to Covid-19 restrictions (and will reopen as soon as restrictions ease), but we're evolving our makeup game, consisting of mask-up creativity with bold eyes, brows, and a lot of poppin' cheek highlight" says Kate Squires, NP Head of Creative and Principal Makeup Artist. 
The brand collaborated with a diverse mix of content creators across categories to experiment and play with makeup looks using iconic Napoleon Perdis products to match their favourite masks. "Makeup is art, experimental and a form of expression. It allows you to tell your own unique story and most of all, it's a whole lot of fun!" says Kate. 
Local talent and TikTok Superstars, H3RIZON, caught wind of the activation and jumped at the opportunity to feature as the leading track to the campaign with their newest release "Serious". After the completion of the 2018 Australian TV series "All Together Now", the H3RIZON trio grew, more determined to make their mark on the music industry. Their distinctive sound can be heard on campaigns from leading brands such as Adobe, The Iconic, McDonalds, and now Napoleon Perdis.  
With over 1.7 million followers and 28 million likes, H3RIZON's TikTok account has exploded over the last 12 months. "As an Australian brand, we are always looking to support local talent. The H3RIZON trio was founded in the heart of Sydney's West, as too was the Napoleon Perdis brand. It was the perfect opportunity to merge our history and roots and collaborate on this project together" Vanessa Farrugia, NP Head of Marketing. 
Throughout the two-week campaign, Napoleon Perdis will be looking to achieve several million views along with hundreds of entries into the campaign competition as the brand creates an engaging and interactive trend for the community to dive into. The content creators will be invited to showcase their very own talent in a Mask Makeup look to an engaged community, reaching in excess of 28 million. 
Shop Beauty Talk
You May Also Like