Beauty Fix
Lo-Fi Beauty Handbag Makeup Essentials
Let's get real (simple), lo-Fi Beauty is where it's at. The past year has seen us endure countless lock downs and although we may not want to admit it, our handbag makeup essentials have become a whole lot more condensed. Working from home and wearing a face mask has killed our glam vibe in more ways than one. Cue lo-fi beauty - your new pared back routine, featuring multi-tasking products for zero effort hot face. We likey.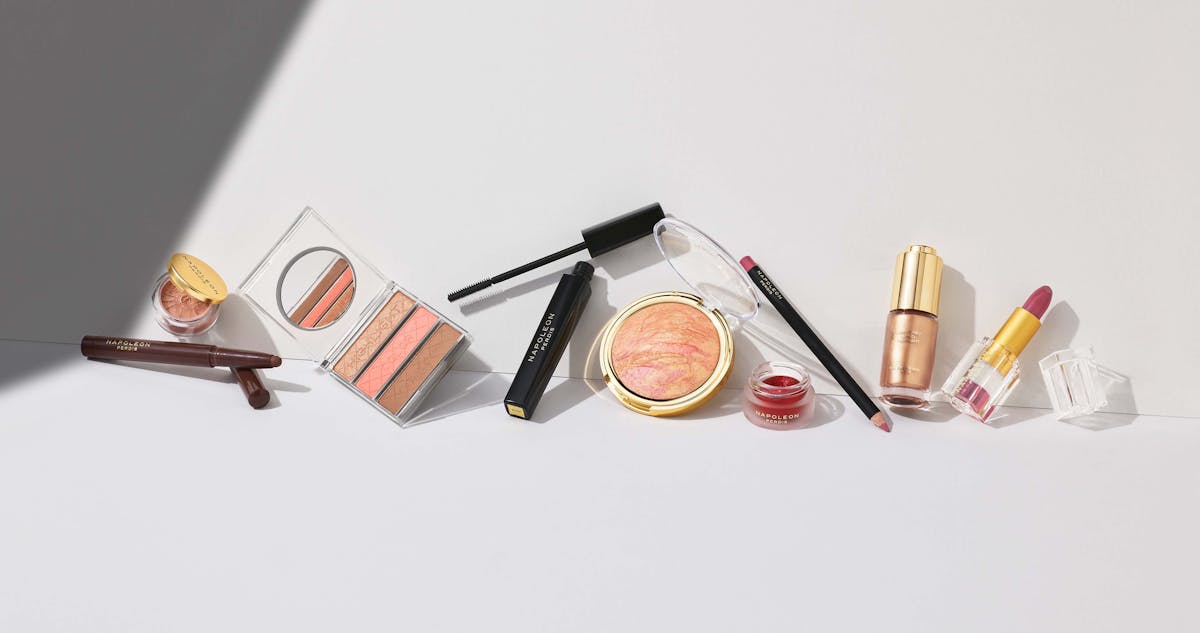 Mark our words. Our glam days will return, but until then, we've rounded up our lo-fi beauty handbag heroes to help you to look and feel polished in no time. 
EASY ON THE EYES 
Eye makeup that takes just a couple of minutes to apply?  Yes please. 
Luxe Lids Eye Stix  : Designed to be scribbled on and blended out using your fingertip – no brush required - our 10 second, beginner friendly eyeshadow sticks are satisfyingly creamy for easy blending. Zero fallout and zero effort for eyeshadow made easy.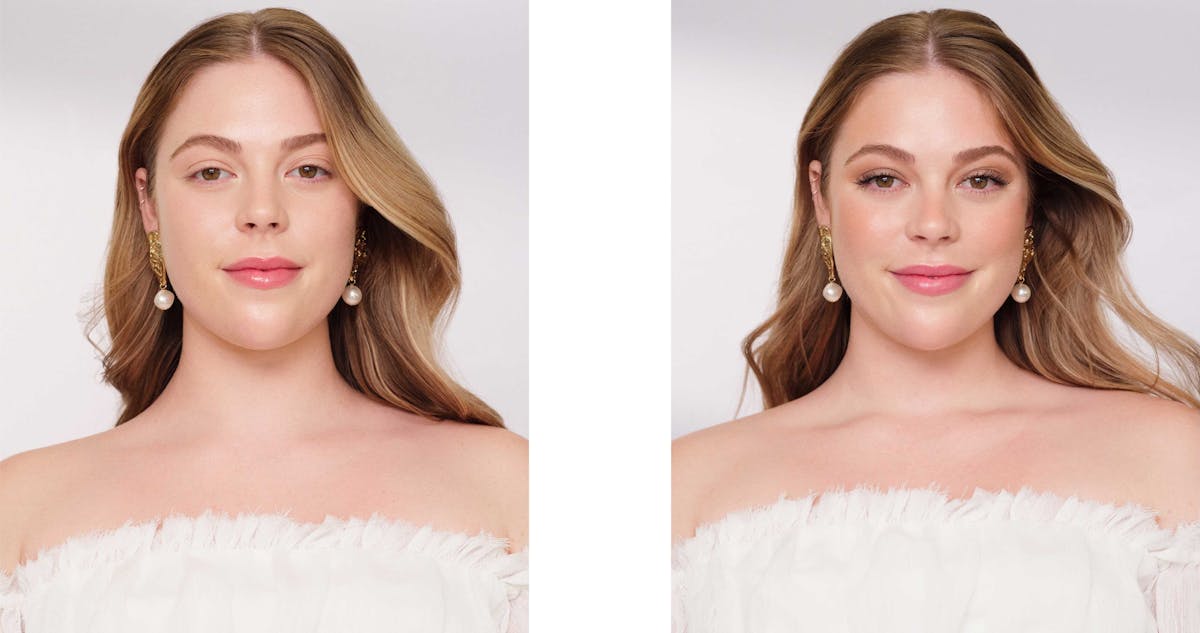 Mikayla wears Luxe Lids Eye Stix Taupe It Up 
THE LIPSTICK EFFECT 
Nothing says 'put together' like a statement lip. Chances are, once you swipe on a bright coloured lip, your mood will instantly shift – we know, it's weird that painting our mouth can make us feel so damn good, but just go with it.  
Mattetastic Lipstick : Every makeup bag needs a signature lippy. Enriched with Sodium Hyaluronate and Vitamin E, swipe your preferred shade over your pout for instant colour laydown and the ultimate mood boost. 
Pro Tip: Line your lips first for a longer lasting finish that won't budge or smudge.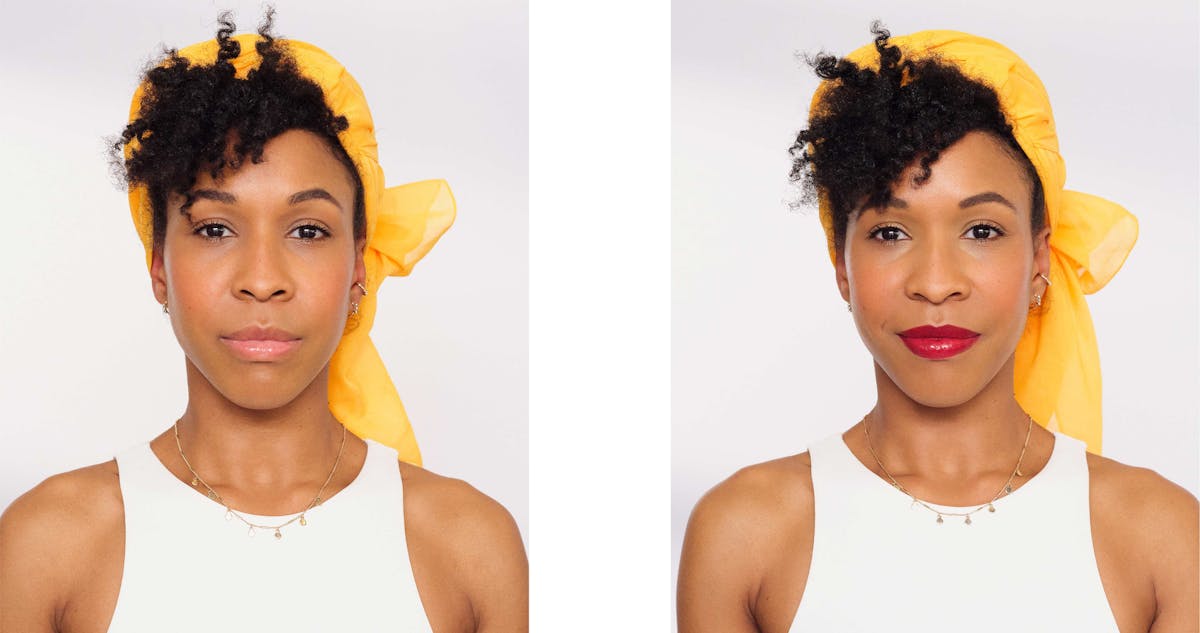 Linsay wears Lip Pencil Plum Role and Mattetastic Lipstick Marlene 
CHEEK IT OUT 
Never underestimate the complexion-boosting transformation of blush. Sculpt, define and add a healthy glow to your complexion in seconds.  
Cheek Switch Crème Blush Stick : The ultimate multi-tasking hero cream blush. Luxuriously creamy, lightweight and long wearing, simply swipe onto the apples of your cheeks and tap out with your fingertip to blend. But wait, there's more; this bad boy can also be used as an eyeshadow and lip tint.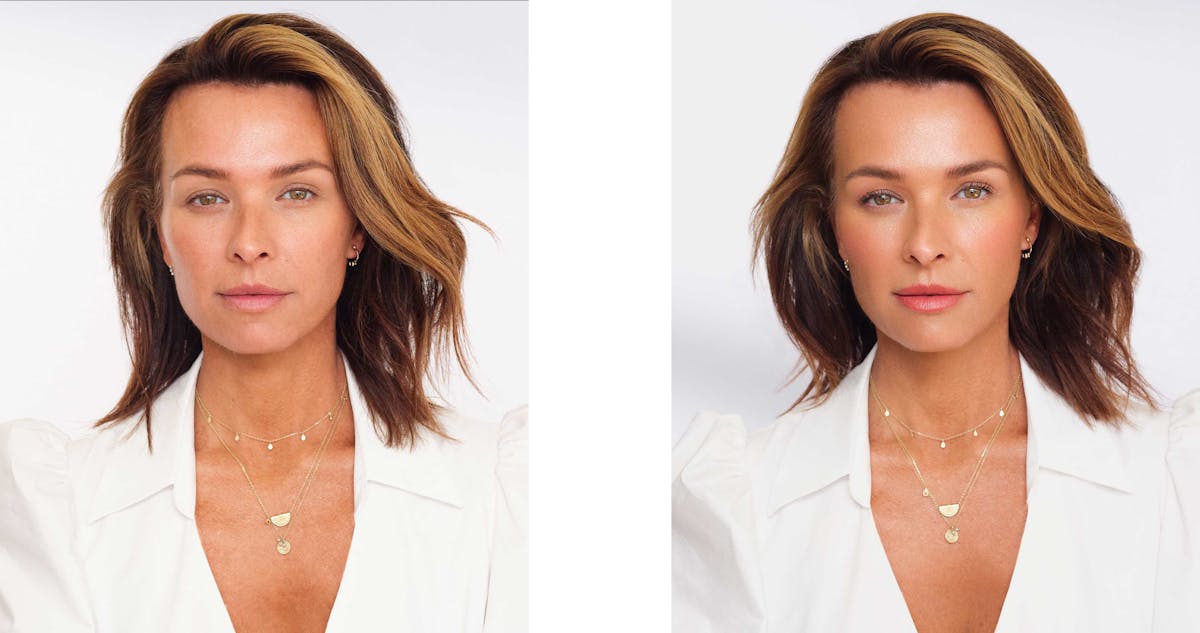 Leanne wears Cheek Switch Crème Blush Stick Save The Coral, Own It! Mascara and Mattetastic Lipstick Rita 
COMPLETE THE LOOK 
Highlighter, luminizer, angel tears, whatever you like to call it, accentuating your cheekbone, brow bone, tip of your nose and Cupid's bow gives the appearance of a fresh, brightening youthful glow – no matter how many episodes of your fave Netflix series you binge-watched the night before. 
 Light Thief Liquid Highlight : Drop and glow – literally. Designed with a dropper applicator, this high-impact liquid highlighter goes a long way. Mix with your primer or foundation for angelic glow and metallic radiance or add a little to your lids and cheekbones for the ultimate glossy glow.  
 Loose Eye Dust : Our iconic reflective loose powder shimmer eyeshadow gives multi-purpose a whole new meaning. Not only can it be used as an eyeshadow, but doubles as a ridiculously beautiful highlighter.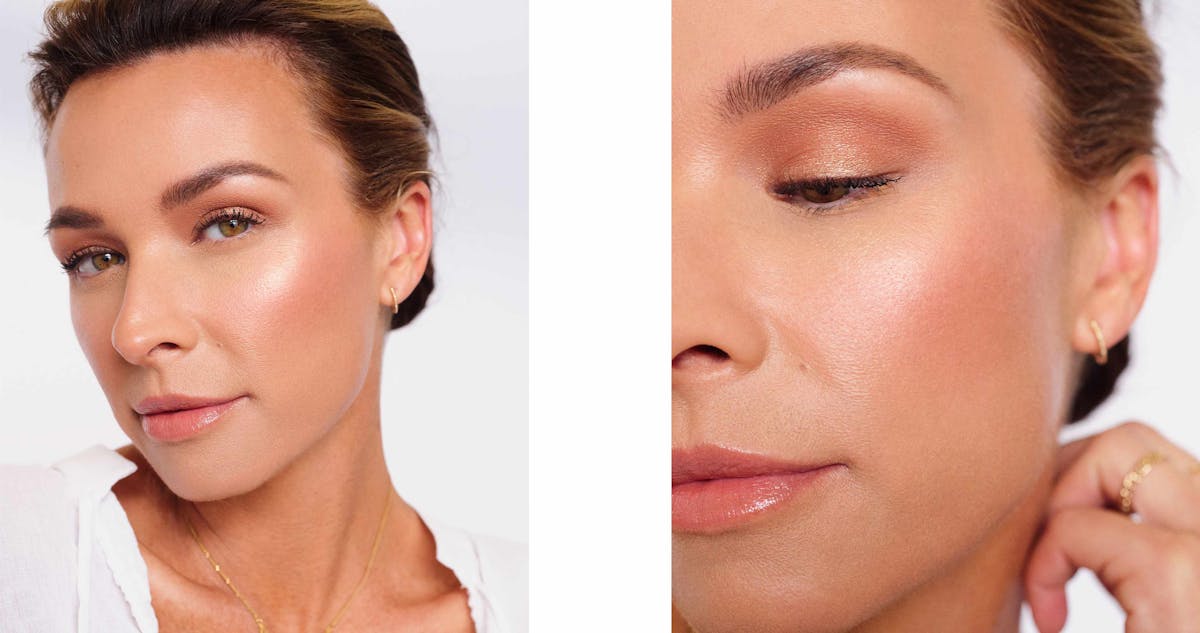 Leanne wears Loose Eye Dust Copper Element, Color Disc Tawny Temptress and Own It! Mascara
Shop Beauty Talk
You May Also Like