The Latest
The Ultimate Concealer Guide
Arguably the most hard-working product in any makeup bag, concealer is designed to do the heavy (under eye) lifting for you. However, when it comes to finding the right concealer, there's a few (pretty damn important) things to consider to ace your perfect match.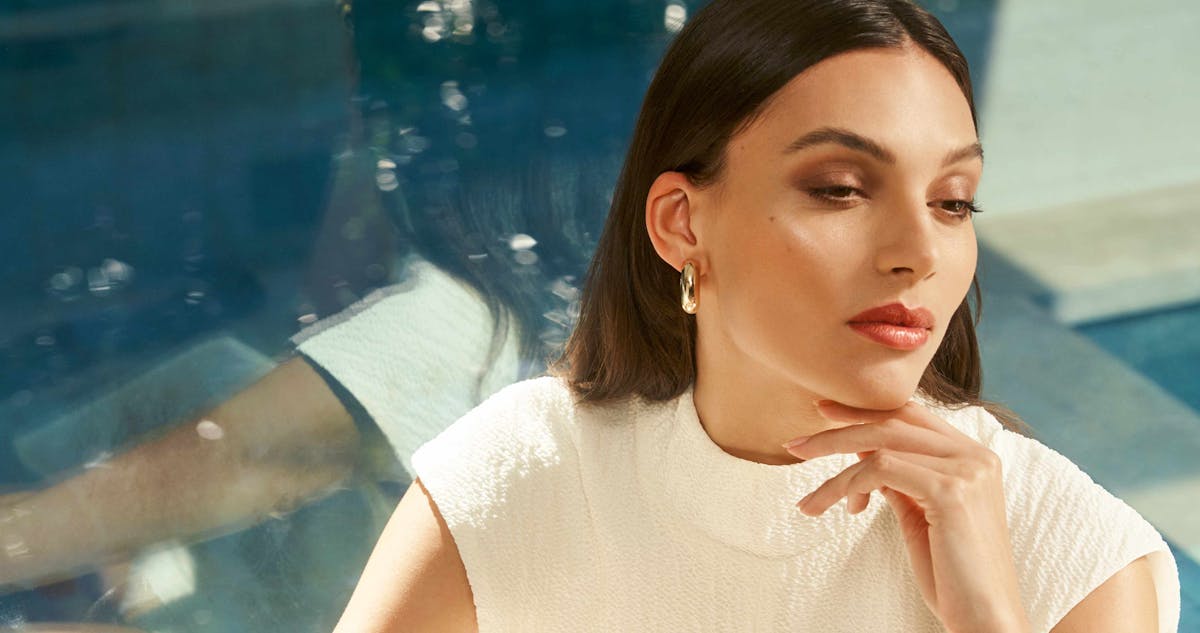 Remember when we were younger and used to think people in magazines actually looked the way they do on the fancy schmancy pages in real life?  
Little did we know the crazy number of hours spent removing every single blemish and mark from their faces – lies, all lies! 
Since then, we've evolved to not only embrace a more attainable standard of beauty, but we've (semi) accepted the fact we're human with hormones and occasionally wake up with a pimple or two, or dark circles. Let's be real, sometimes a breakout won't disappear overnight, and a full night's sleep just isn't on the cards (Mum's be nodding their heads right about now).  We're here to offer you a solution or two on the best way to conceal whatever it is your heart desires. Pimples, pigmentation, dark circles, tattoos, the burger you ate last night (kidding, but wouldn't that be pretty darn great?).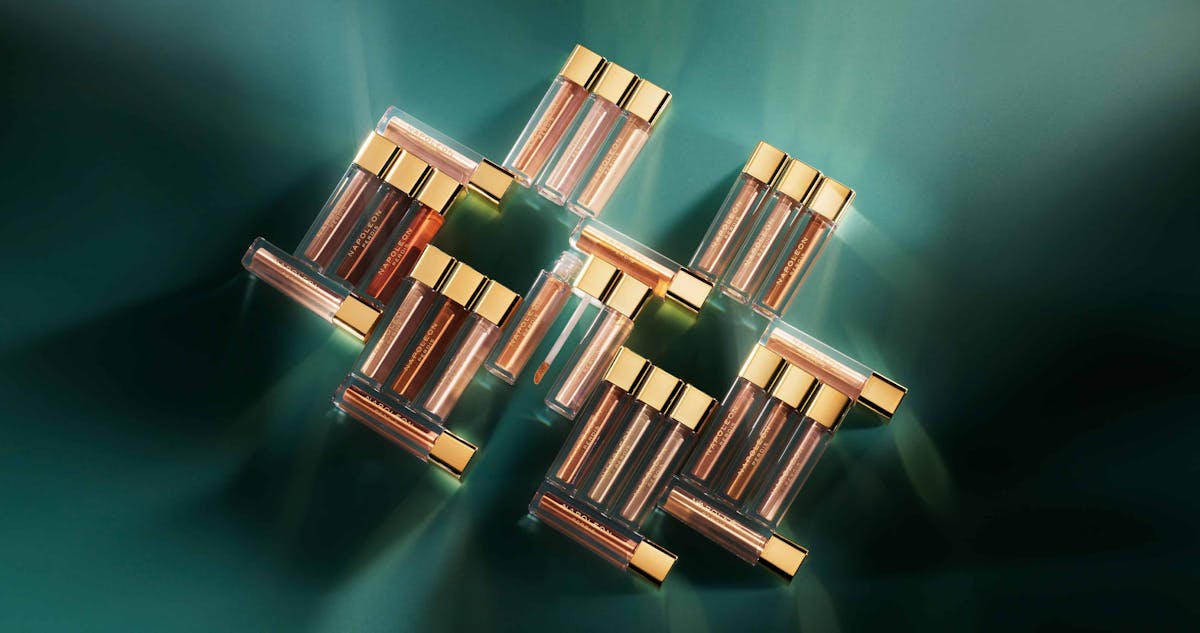 Hands up if you've bought a concealer and ended up tossing it in the bin because it was either a) the incorrect shade or b) not the right texture or consistency for what you needed to conceal. Been there, done that.
Consider Your Skin Type; Whether you have dry or oily skin, wear a lot or little to no makeup, there's a cupid's bow locked and loaded with your perfect concealer match out there.  
Oily skin ; Avoid super creamy or stick concealers as they'll tend to slip right off your skin. Instead, look for oil-free formulas with a soft-matte finish. Self-setting formulas are also great as they set while drying making for a budge proof finish.   
We recommend NEW Camera Finish Concealer 
Dry skin ; Repeat after us, creamy, radiant concealers are your friend. Their hydrating and smooth texture means they'll glide over the skin, rather than becoming patchy and cakey throughout the day.  
We recommend The One Concealer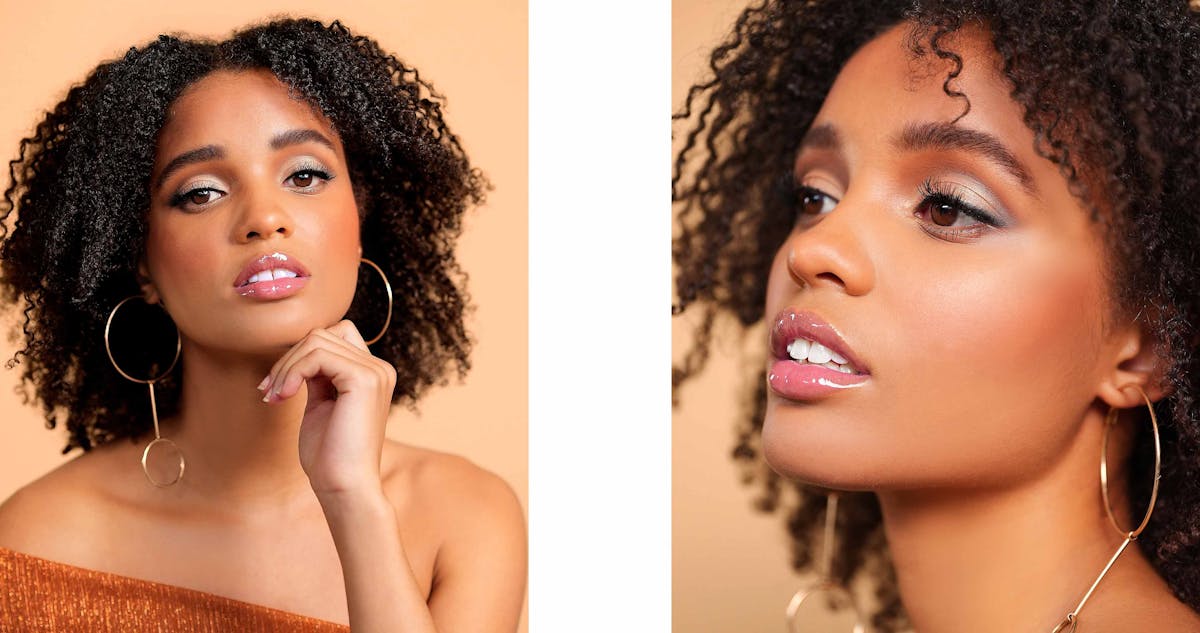 Choosing the right formula 
When choosing a concealer, you'll not only need to consider your skin type, but also your skin's needs and the type of finish you're after. You may be after an airbrushed under eye look, looking to stick it to blemishes or simply want to brighten your complexion. Whatever you're looking to conceal it all comes down to the formula.  
So, which concealer is right for you?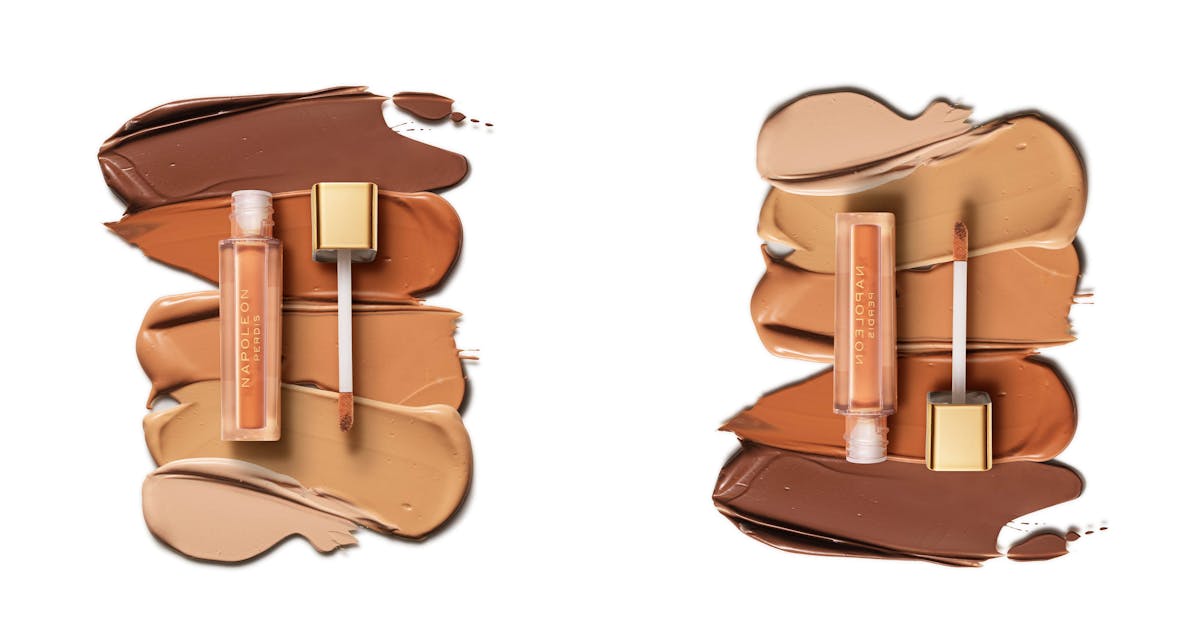 Camera Finish Concealer 
Medium - full coverage 
Creamy and non-drying 
Liquid - cream texture  
Buildable formula – loved by non-makeup wearers and full glammers  
Natural-matte finish 
Effortlessly covers the appearance of redness and discolouration 
Antioxidant Vitamin E 
Available in 27 shades 
Vegan. Paraben free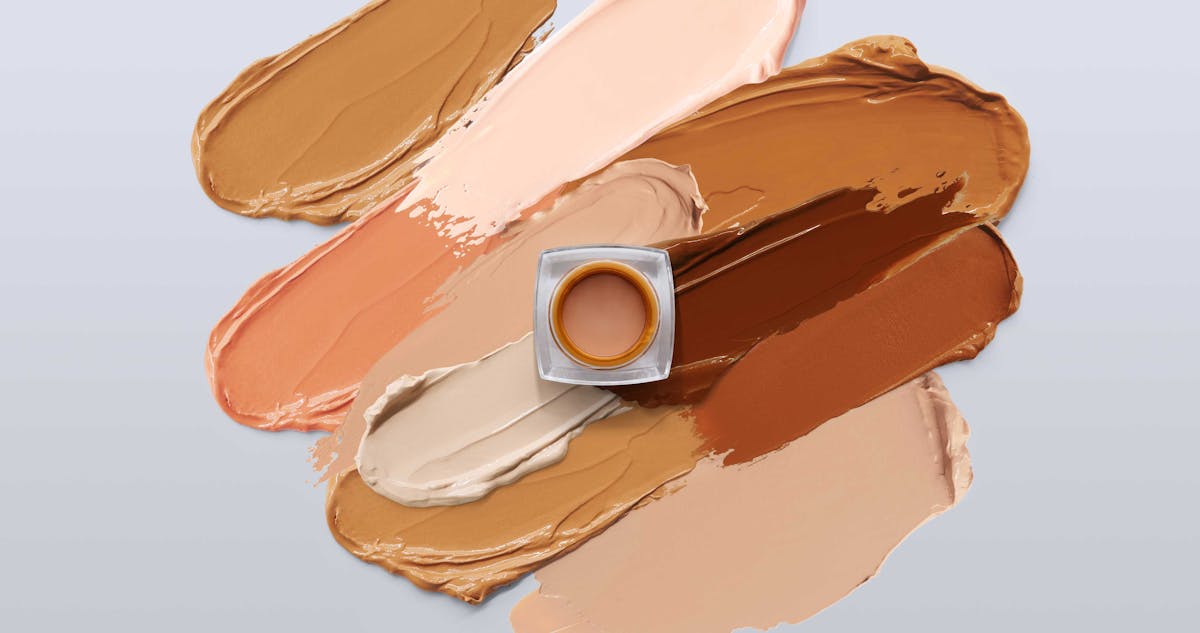 The One Concealer 
Medium - full coverage 
Matte finish 
Cream texture 
Features colour correcting agents  
Anti-caking properties 
Forgiving to fine lines and wrinkles 
Available in 8 shades 
Paraben and fragrance free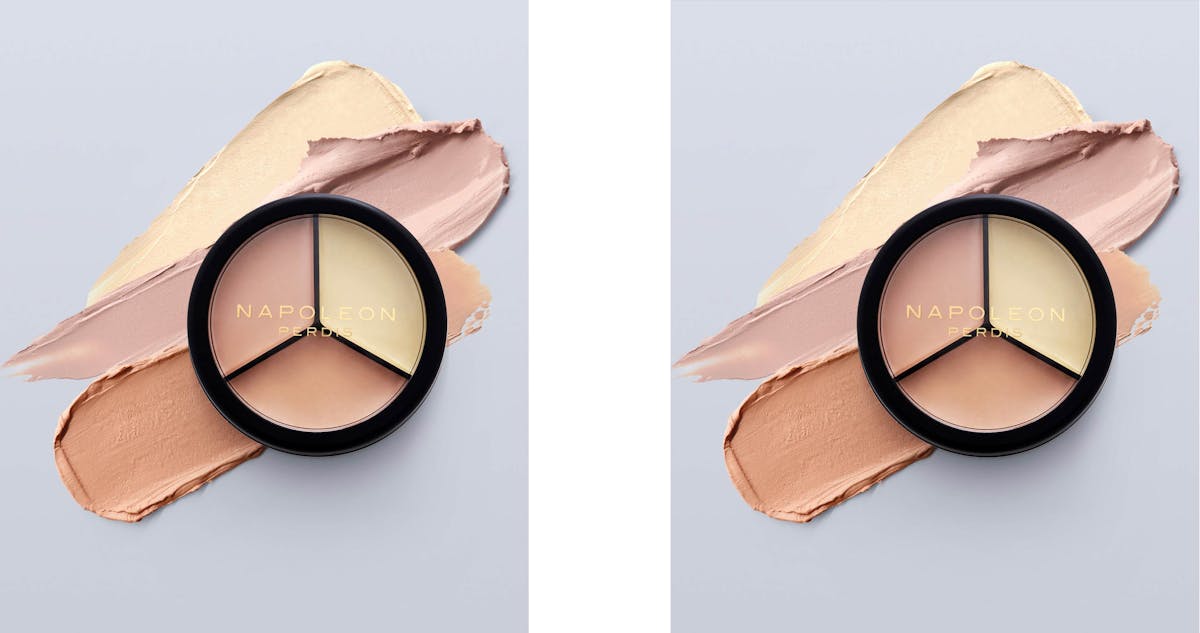 Pro Palette Concealer + 
Light - full coverage 
Matte finish 
Cream texture  
Three shades in the one palette – create your custom shade all year round 
Vitamins C and E 
Covers blemishes in an instant 
Contains Caffeine to stimulate micro-circulation 
 Game changing concealer application hacks  
Want to cover dark circles? Opt for a shade that's 1-2 shades lighter than your skin tone 
Dealing with pigmentation or pimples? A peach underdone will work wonders to disguise redness and discolouration 
For a flawless, clean finish apply concealer after foundation 
Use a damp makeup sponge to blend out into a real skin finish 
Once you've applied your concealer, complete the rest of your makeup and then once your look is done, lightly tap under your eyes using your fingertip to fuse one last time before heading out the door 
Worried about creasing? Set your concealer in place with a lightweight setting powder like Camera Finish Loose Powder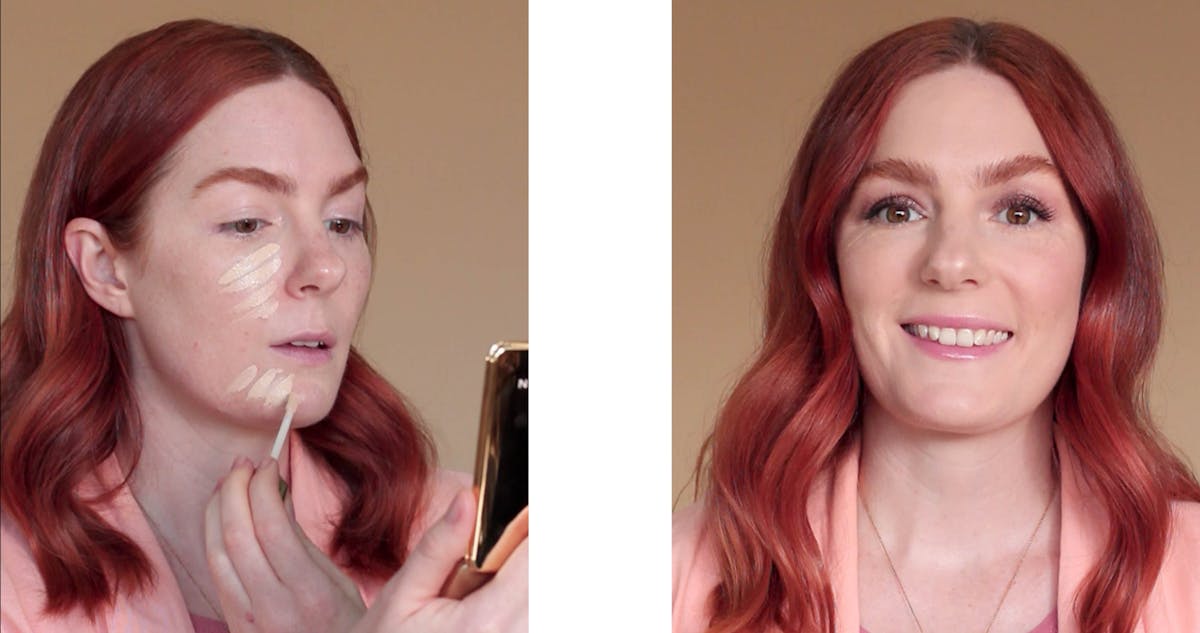 How to multi-purpose your concealer 
Not just for covering up spots and bags, use your concealer as an eyeshadow base for a budge proof and smooth finish. Simply tap onto your upper lids and wait for the formula to dry before applying eyeshadow or liner. 
 Highlight using a shade one to two shades lighter than your skin tone. Apply under your eyes, down the bridge of your nose, in-between your brows and on your chin. 
 Create a subtle contour with a shade one to two shades darker than your skin tone.  Apply under your cheekbone and down each side of your nose. Then, blend, blend, blend!  
 Hitting snooze and skimping on sleep no longer means having to look how you feel, for we have concealer. 
Shop Beauty Talk